①MOLD CLAMP/MOLD OPEN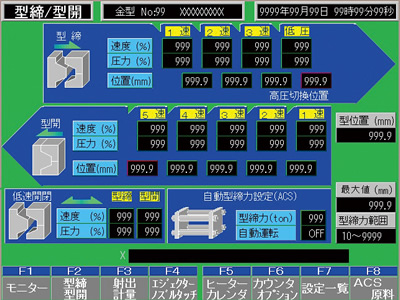 Not only 3 gradation of mold clamp plus low pressure, but also 5 gradation of speed and pressure control brings smoother clmping.
②INJECTION/CHARGING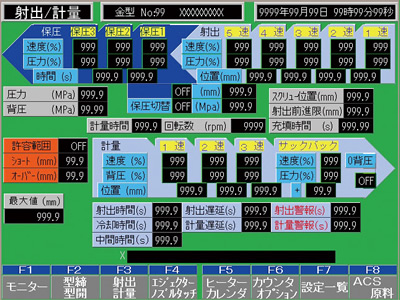 5 gradation of injection speed control 3 gradatiion of hold pressure control plus charging speed and back prssure of 3 gradation are controlled. ( 3 gradation of back pressure is available as an option.) High molding precision is attained.
③HEATER/CALEDAR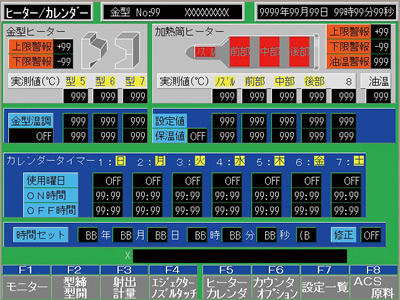 Weekly calendar timer is equipped. By adapting PID control and SSR circuit, we promise extremely precise control.
④SHOT DATA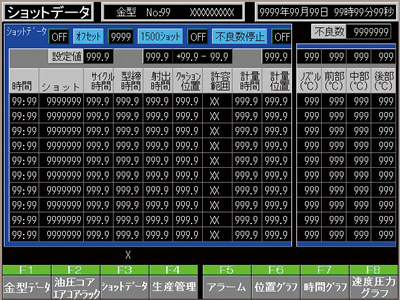 1500 shots of molding condition data are retro-spectively able to be monitored. Highly precise quality control and observation of poor results are securely feasible.